Why Enfinger & Associates?
Enfinger & Associates of Lancaster, SC offers complete land surveying for a variety of needs. Our professional land surveyors are accurate, prompt, and take their jobs seriously. You'll get the information you need in a timely manner. Plus, we're always available to answer your questions or explain our findings on our land surveys and property surveys. We offer fixed price per day for preliminary research of the client's project.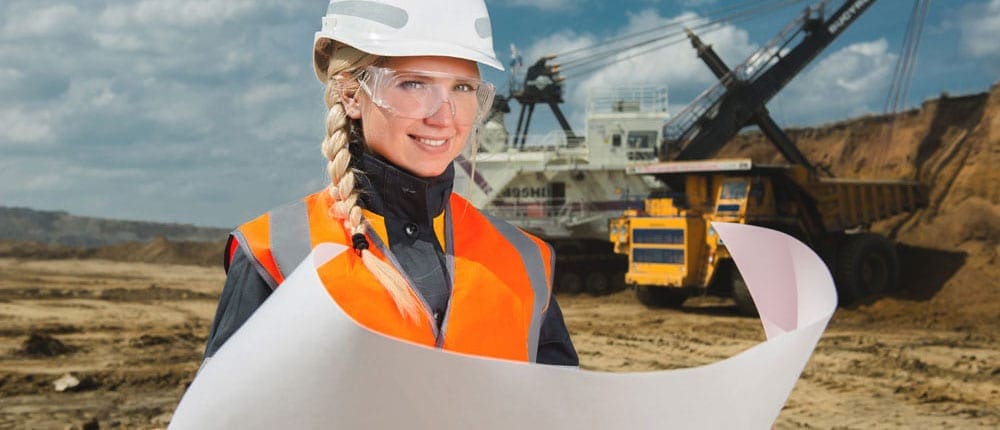 DO I NEED A SURVEY?
Many potential clients in the Lancaster, SC area ask us if they truly need a property or land survey. It's always good to check. However, in the over 40 years that we've been in business here at Enfinger & Associates, we've learned the answer is very often yes.
The reason why is quite simple: Over time, land can change hands between many owners. During that process, information about the property's boundaries can be lost or miscommunicated. Oftentimes, property owners think they know where their land starts and stops—but a survey proves otherwise.
It's always better to be safe rather than sorry. Talk to the Lancaster, SC surveyors at Enfinger & Associates before you start on any type of building project. Whether you're building or expanding your home, adding outdoor storage like sheds or barns, or building a fence, get a survey first.
PROPERTY BOUNDARY SURVEYS
Property boundary surveys are used to determine where the corners are on a particular piece of land. To establish these boundaries, the surveyors at Enfinger & Associates will start by looking at the deed for your land, as well as any corresponding maps or other official documents. We'll also look at records for surrounding properties. This research allows us to find any differences between the records that are on file.
Once we know what's officially recorded, our team of professional surveyors will visit the property to take measurements. They'll determine the exact property boundaries, mark them, and make sure all proper documentation is filed.
OTHER SERVICES
In addition to property boundary surveys, we offer many other types of surveying. Regardless of why you need a professional surveyor, Enfinger & Associates is the firm to call. Here are just a few of the services we offer to clients in the Lancaster, SC area:
Site Planning: A site planning survey is used to develop a proposal for new construction. It combines elements of both boundary surveys and topographic surveys. A site planning survey shows the new structure in relation to property lines, as well as topography. These surveys may be used for residential or commercial buildings, additions to existing buildings, or roadways. These surveys may also be required for building permits.
Topographic Surveys: Just as the name suggests, topographic surveys are used to create maps of the contours of the ground in a particular area. Anything that currently stands on the ground is included in the survey, too. In addition to boundaries, easements, and other important lines, topographic surveys may also show manholes, utility poles, buildings, trees, and other structures that are above or below ground level.
Farm Surveys: Farm surveys define the boundaries of a piece of land used for agricultural purposes. These surveys can also be used to show separation between farmland and adjacent buildings, which may be required by law. Enfinger & Associates understands the unique needs that come along with owning farmland. Trust us to take care of your property so you can protect your livelihood and your legacy.
Lot Surveys: Lot surveys are requested by lenders, title companies, attorneys, and real estate agents before a closing. They surveys are sometimes referred to as mortgage surveys or closing surveys. These documents verify the boundaries and dimensions of a lot in a subdivision or other land used for residential housing.
Geodetic Control Surveys: Geodetic control surveys are used to set a baseline so that other surveys and maps can be developed. Data collected from geodetic control surveys is converted using complex mathematics to account for the curvature of the Earth since surveying information is presented as a flat plane. These surveys are very precise and have been used for hundreds of years.
Subdivision Planning: Surveys are a critical part of subdivision planning. If you're a developer, Enfinger & Associates can help you with topographic surveys, boundary surveys, and other requirements. Our team is professional, cooperative, and will be available to help you throughout the application and permitting processes.
Subdivision Surveying: Before developers start to build homes in a subdivision, they need to make sure that the land is divided properly. Subdivision surveying allows them to split up a large parcel of land into smaller tracts. Each homebuyer will know exactly how big their lot is and will have clear boundaries for easements.
FEMA Flood Certificates: FEMA Flood Certificates show the elevation of a particular piece of property. This information is then used to determine if the property is in a floodplain. The accuracy of this data is very important, as it impacts not only the safety of your property but also your insurance premiums. Enfinger & Associates is a trusted resource for this type of service.
GIS Location & Mapping: Data from GIS location and mapping procedures is vital for any project. Our staff knows exactly what you'll need. We'll do all the necessary research and generate any relevant reports. You'll have the most accurate information possible so your project can begin on time and run smoothly.
ALTA/NSPS Land Title Surveys: The information gathered by these surveys is used by title companies and lenders for real estate transactions. Surveyors work to create the official record of property lines and boundaries, easements, and encroachments. This data is combined with information about who owns the land and any liens that are placed on a piece of property.
If you're looking for a land surveyor near you, trust a company who can take care of all your planning and surveying needs. Call Enfinger & Associates today.